ACT!
Hosted Solutions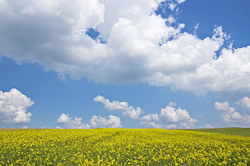 If you would prefer to have your ACT! database hosted off-site, Database Partners offers the following ACT! Hosted Solutions

ACT! Hosting Basic:

An efficient, low cost upfront CRM investment for your Business. No software or hardware installation required. Enjoy a CRM ready to go when you need it!

Cost effective
Fast deployment
Hosted for you
ACT! Premium
Email Integration
Mail Merging
$33.00 per month
ACT! Hosting Basic does not support the use of Swiftpage Email Marketing.
Additional fees apply for Uploading data and creating Remote Databases.
ACT! Hosting Professional:
An ideal solution for 3+ users. Access the robust functionality of premium and enjoy all that Premium online offers.
Customisation Options
Data Import/Export
Remote RDP Access
Offline Access Available
Add or Remove Users at Will
Full Administrator Control
Click Here
for more information.
From $100.00 per month
If you have any questions, reach us by phone on 1300 791 327 or send us an Email