Sage ACT! is the #1 selling contact & customer manager in the world with 2.8 million users, including 56,000 corporate customers. At Sage, we live and breathe business every day. We are passionate about helping our customers achieve their ambitions. Our range of business software and services is continually evolving as we innovate to answer our customers' needs. The Sage Group plc, formed in 1981, was floated on the London Stock Exchange in 1989 and now employs 13,600 people and supports more than 6 million customers worldwide. With Sage ACT!, organise your details, market like a pro, control your sales pipeline, get more done, and stay in sync with your team and your customers - and all this at a price which blows all competition out of the water!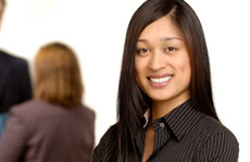 What can ACT! do for me?

Centralise and consolidate your contacts & data
Gain access to your data via a number of different hand held and mobile devices
Report generation & at a glance dashboard reporting
Business workflow & process management
Customisation to meet industry or business requirements
Lead conversion, monitoring & management
Improved office and clientele contact and communication
Greater data security and management
All your Data in One Place!

Consolidate all your client and contact information into one centralised location for easy access & management!
Outlook contacts
Excel files
CSV files
Manage your Leads!

Improve business relationships with lead management functionality!
Look up contacts, create groups and market to targets
Create glossy email marketing communications
Generate call lists and hot lead lists
Assign follow up calls to colleagues and staff members
Enjoy greater lead conversions
Access reporting anywhere
Access your data wherever you are!

Access Data anywhere, anytime!
PC - client server
Remote Databases
Web Access (cloud)
Mobile Phone solutions
Keep your colleagues in the loop!

Enjoy an improved office environment with enhanced transparency, accountability and productivity!
Greater internal communication
Data and file sharing access
Greater transparency of business activities
Creation of super users and general users for sensitive data
Calendar & activity management and monitoring
Automated alerts capability
Like many small businesses and sales teams, it's likely you're on the relentless pursuit to find more time in your day or at least to maximise the time you have. Not only that, but the lines between your business and personal lives are becoming increasingly blurred. Don't think it's possible to keep it all together? It is when you use the new productivity and efficiency features in Sage ACT! 2012.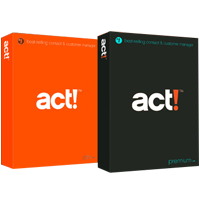 Revolutionise the way you manage your day with a convenient, virtual notepad1 that enables you to quickly capture impromptu notes, phone numbers, and personal reminders. Prioritise and check off items once completed, print the list to take it with you, and push tasks that require further follow-up into Sage ACT!. Work seamlessly with the web-based productivity tools you already rely on, including Gmail®, Google® Contacts, and Google Calendar™. No need to check two different places for a complete view of your emails, contact details, and personal activities. All or just a subset of these details can be kept updated in Sage ACT!. Find what you need in an instant with a faster, more expansive search option that gets you to that key document or piece of info you need in your notes, history and even attachments.
Have convenient access to your contacts and calendar from virtually anywhere when you subscribe to Sage ACT! Connect3. Whether you're traveling, working from home, or are simply away from the office, you can get to these details from popular smartphones, tablets, like the iPad®, and your laptop via supported web browsers2. And when you upgrade, you'll benefit from numerous usability improvements based on extensive research and testing, like the new Connections page. Many of the improvements in Sage ACT! 2012 were implemented based on direct feedback from many customers across Australia and New Zealand.
Benefits Snapshot
Revolutionise the way you manage your day with a convenient, virtual notepad1 you can use with or without opening Sage ACT!
Work seamlessly with Gmail to view business and/or personal emails sent and received from Gmail within Sage ACT!
Keep all or just a subset of your Google Contacts and Google Calendar in sync with your Sage ACT! contacts and calendar
Find what you need in an instant with a faster, more expansive universal search that gets you to that key document or piece of info
Access your contacts and calendar from where you are, from the method most convenient for you with Sage ACT! Connect3
Connect to powerful, subscription-based sales and marketing services, desktop applications, and web-based productivity tools from the convenient Connections page
Important Notes:

For Sage ACT!: Review Sage ACT! system requirements at www.act.com/2012systreq. You must purchase one license of Sage ACT! per user. Scalability varies based on hardware, size, and usage of your database. Contact your add-on product provider to determine compatibility for your add-on products. For Sage Connected Services for ACT!: The mobile component of Sage ACT! Connect requires an active data plan. You are responsible for all data related charges to your mobile phone. To facilitate mobile setup, Sage ACT! Connect sends a text message to your mobile phone. Based on your wireless plan, you may receive an extra charge from your carrier for this text message. Sage E-marketing for ACT! is powered by Swiftpage™. For ACT! 6.x or Prior Customers: Customer activation and registration are required to use Sage ACT!. Certain features may have changed or are no longer available, including inbound caller ID functionality, WinFax integration, recording and playback of macros, email/modem-based database synchronisation, and SideACT!.

Sage ACT! Scratchpad is not supported in a Citrix® environment.
Review Sage ACT! Connect system requirements at www.act.com/connectsystreq to confirm supported mobile phones, tablets, and web browsers.
Requires additional subscription.