Sugar Ultimate simplifies how your company organizes and tracks people, companies and sales opportunities.
Sugar Ultimate is ideal for the following:
For the Larger Business
For an On-Site OR Hosted Solution
For Mobile Access
For Advanced Reporting
For Customer Interaction
For Any Industry (Real Estate, Finance)
For the Budget Conscious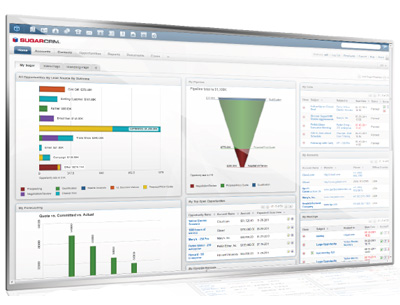 Sugar Ultimate - More Information


Everything You Need in a CRM Solution
Sugar Ultimate is our most feature-complete subscription, ready to support complex global applications including Mobile CRM and Social CRM components. Even better, this power is delivered with an unparalleled user experience and the brilliant flexibility of Sugar's open source platform.
Ultimate Customization, Ultimate Power
Sugar Ultimate has the capability to integrate with your legacy systems and applications using Web Services or Enterprise Service Bus (ESB) solutions, and it includes an array of administration tools and resources to create custom modules for any CRM application. If you can dream it, Sugar Ultimate has the power to make it a reality.
Unsurpassed Support
Sugar Ultimate ensures you'll have both application and developer support at your fingertips, 24 hours a day, every day. An Ultimate subscription includes unlimited support cases, phone support with one-hour P1 response time, an assigned technical support representative, an extended system Health Check and much more.
Stay in sync
Better coordinate your efforts when speaking to customers, because you and your team have access to all the same relationships details in SugarCRM. Your team appears completely in sync to any customer they interact with, no matter who they talk to most often. And, you can lock down as many of the details as needed to keep sensitive customer information secure